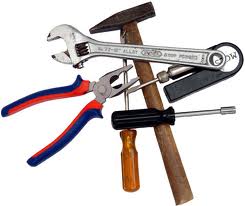 The Company sells products in all major tool categories including automotive, builders, DIY, gardening, construction, decorating, engineering and has more recently diversified into hobby, leisure and other non tool lines. %%Draper%% Tools has been awarded accolades for the high quality of its products from well known consumer magazines such as Auto Express, Car Mechanics and Practical Woodworking to name but a few! Draper Tools Limited is a family-run company supplying hand tools to industry since 1919. Located in Hampshire, England for over forty years, it now occupies three local warehouse locations amounting to over half a million square feet.
Company history: Draper Tools started out in 1919 when the founder, Bert Draper, sold government surplus and tools around the Kingston Upon Thames' markets. This led to the purchase of the original warehouse from which the Draper Tool Company Limited as we know it today was born, although at this time it was know as B.Draper & Son Limited and owned the trademark B.D.S.
Although Drapers sold it's own brand as early as this time, it was also a quality Engineers Merchant and Tool Wholesaler, selling brands well known today, such as, Britool, King Dick, Elliott Lucas,etc. Bert Draper Passed away in 1963 and control of the Company passed to his son Norman. With the increased business and cramped conditions at Kingston , Norman purchased the freehold rights to the current premises in Chandlers Ford, Hampshire at auction in 1963.
Norman pushed the business forward dramatically and developed the 'Draper' brand as we know it today, by importing quality tools from all around the World. He also established 'exclusive' relationships on a family to family basis, with such Companies as Elora and Knipex, which still exist today. Norman died in 1994 and the Company is now run by his Son, John. His wife Joan, who passed away in 1999, produced, almost single-handedly, the Company's first type-written catalogue in 1953 This level of family involvement would be rare in any other company, of this size, in the UK...... But then Draper Tools is no 'other company!'
John took over the reins in 1992 with the task of taking the company into the new century. Draper Tools continues to thrive on a mixture of inward investment, active support for the independent stockist, striving for operational efficiency and all underpinned by the golden rule since 1919 - Guaranteed Quality.
Draper Tools LTD,
Hursley Road,
Chandler's Ford,
Hampshire,
SO53 1YF.

Reception: 023 8026 6355
Sales Tel: 023 8049 4333
Sales Fax: 023 8049 4201/4209